Medford's Annual Holiday Celebration November 28
|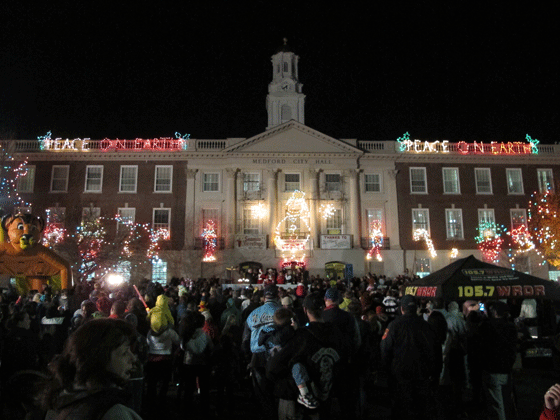 Medford's annual holiday celebration will take place on Wednesday, November 28 from 4:30-6:30PM at Medford City Hall.
The free event includes music, food, ice sculptures, kids' activities, and the dramatic lighting up of City Hall.
More information is available on the city website.
The annual Jingle Bell Festival is also taking place. Decorated trees will be on display at City Hall November 28-December 2. The tree raffle and house tours, December 1 and 2 this year, have over the years raised more than $200,000 for the Alzheimer day care program at the Buddy Coholan Community Family Center. For more information visit www.jinglebellfestival.org.
– InsideMedford.com