City Council Meetings Tuesday, December 11
|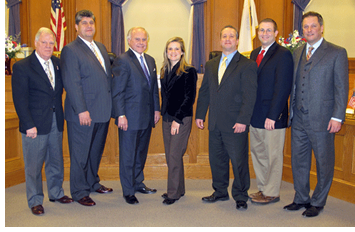 The Medford City Council will hold two meetings on Tuesday, December 11, 2012 at Medford City Hall.
Prior to its regular meeting, the Council will have a Committee of the Whole to discuss property tax rates. The meeting is taking place in Room 207 at 6:00PM.
Currently, Medford's residential property tax rate is $12.03, which results in an average tax bill of $4,179 for a single-family home.
At 7:00PM the Council will hold its regular meeting in the Council Chambers. The full agenda is available on the city website.
Both meetings are open to the public. The regular meeting can be watched live on Channel 22 for Comcast customers or Channel 43 for Verizon customers.
– InsideMedford.com