Monbouquette Honored on 50th Anniversary of No-No
|
Medford's own Bill Monbouquette, a former Mustang baseball player who went on to pitch for the Boston Red Sox, was recently recognized for one of his impressive Major League accomplishments.
Monbouquette, inducted into the Mustang Hall of Fame in 1988, was recognized by the Hall of Fame this year on the fiftieth anniversary of his no-hitter against the Chicago White Sox. On August 1, 1962, "Monbo" tossed just eighty-seven pitches and struck out seven.
Monbouquette continues to be actively involved with Mustang sports and is often seen at baseball games and other events. He is pictured below with his wife, Josephine, with his award in front of the Hall of Fame exhibit area outside of Medford High School's gym.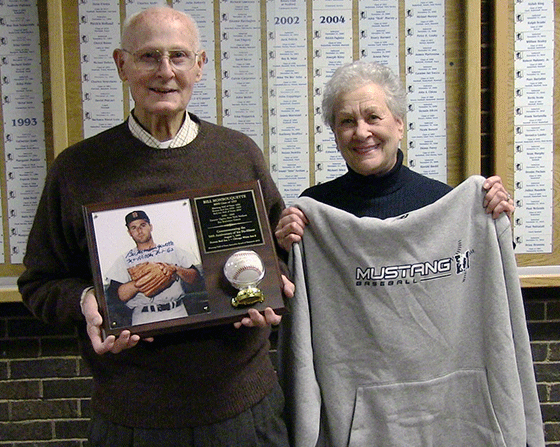 – Information from Medford Public Schools