Top Medford Stories of 2012
|
Dalai Lama Makes Return Trip to Medford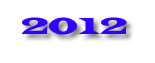 The 14th Dalai Lama visited the Kurukulla Center for Tibetan Buddhist Studies in October. The visit, the second to the Medford center, was open to the public and was broadcast live online.
Ed Markey Announces Senate Bid
Longtime Democratic Congressman Edward Markey, a Malden native, is making his second run at the Senate following the expected resignation of Senator John Kerry, who is favored to become Secretary of State.
West Medford Little League Officials Charged with Larceny
Two former board members of the West Medford Hillside Little League are accused of allegedly stealing thousands of dollars from the league.
Medford Voters Support Obama, Warren
Nearly three quarters of Medford voters cast ballots on November 6 in the presidential election.
Tufts University Opens New Sports and Fitness Complex
Tufts opened a brand new athletic facility on College Avenue that was funded entirely by donations.
Winter Farmers Market Launches
Medford becomes one of few communities that boast an indoor winter farmers market.
Medford Schools Move to Enhance Security Following Newtown Tragedy
Many school districts, including Medford, are re-evaluating existing school safety plans following the horrific elementary school shooting in Newtown, Connecticut.
Hormel Stadium Receives New Turf Field
Hormel Stadium received a major makeover in 2012- a new artificial turf field, scoreboard, and track.
Looking Ahead to 2013
– Fall election for Mayor, City Council, and School Committee
– Different football playoff structure
– Potential new member of the Greater Boston League
– Major speaker at Tufts University
– Stop and Shop opening in former Johnnies' Salem Street location