'Fiscal Cliff' Sale at Mystic Art Gallery
|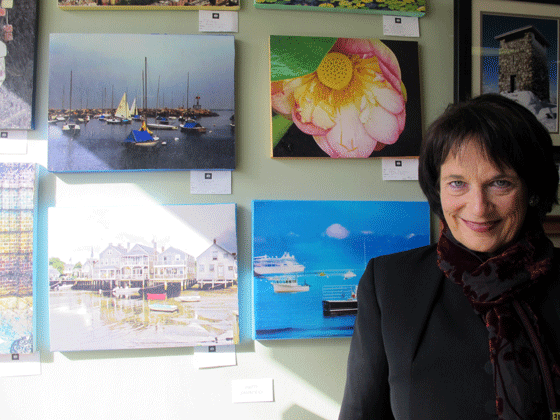 Patty Saunders, pictured above next to some of her work, is one of the local artists featured in the Mystic Art Gallery.
The Mystic Art Gallery is holding a "I have fallen over the fiscal cliff and I can get up sale" from January 3 to January 13.
It is a new year and time to plan for all those birthdays, special events, Valentine's day and other occasions.
Why not give the gift of art crafted by local artists. Jewelry, paintings, photographs and other selected items are available from 10 to 20 percent off.
The Mystic Art Gallery is located at 14 Main Street in Medford Square. Gallery hours are Thursday 11-3, Friday 11-5, Saturday and Sunday 12-4.
For more information, go to Facebook.com/TheMysticArtGallery or call 781-396-2787.
– Information from Mike Oliver