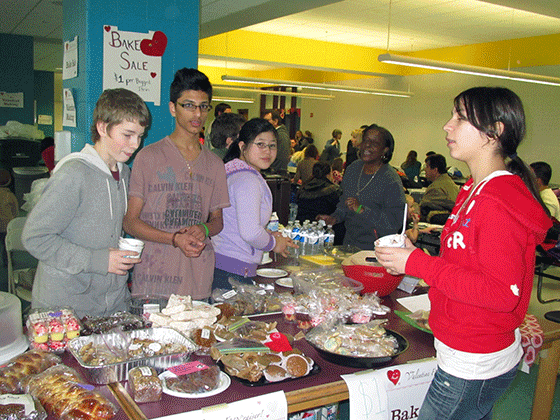 The Friends of the Medford Family Network are pleased to announce that we will be holding our annual family fund raiser Ice Cream Social February 9th from 1-3pm at the McGlynn Middle School in Medford.
This family event will feature ice cream donated by CB Scoops, cookie decorating by Whole Foods Market and coffee from Mystic Coffee Roasters all of Medford. Activities for the day will include wood working projects by Home Depot and entertainment from Karen K and the Jitterbugs, Lindsey's and her puppets and Tufts Traveling Treasure Trunk as well as face painting and other surprises. This past October we raised $12,000 at our Adults only event a "Night of 10,000 Lights" held at Medford City Hall.
This year we are planning to offer a Rummage/White Elephant Sale table. We will be selling gently used household items, books, DVDs, accessories, etc. We're in need of your unwanted gently-used items. Please contact Amanda Dameron at a_dameron@yahoo.com for more information or drop off your donations to 39 Magoun Ave. any time between 8am and 9pm, January 28 – February 1.
We want to thank to our loyal supporters of Medford Family Network- and have a great Family friendly event
Thanks for your participation!
The Medford Family Network of the Medford Public Schools offers support services to more than 1500 families living or working in Medford each year. Help us celebrate our 18th year! Since its founding in 1994, the MFN has increased services each year, despite serious budget cuts.
All services are provided completely free of charge ensuring access to all families who need them.
This couldn't be done without funds raised by the Friends and your generous support.
All donors for the event will be listed on the Friends of the MFN website www.medfordfamilies.org, Donations to the Friends of the MFN are tax-deductible we are a 501c3. Federal Tax ID 03-0518665.
- Information and photo submitted by Friend of the Medford Family Network