On December 13, 2012 Senator Patricia Jehlen and her Elder Affairs director Vicki Halal attended Artists for Alzheimer's (ARTZ) "Meet Me at the Coolidge…and Make Memories!" This is a free, quarterly, inclusive, interactive film program for people affected by dementia, care partners, friends, family and all others interested in classic film clips and discussion. Short clips from a variety of films are followed by audience discussion guided by ARTZ staffers at the Coolidge Corner Theatre in Brookline.
Moderated by Creative Director and Co-Founder of ARTZ, Sean Caulfield, along with Marian Brown, the event attracted nearly 150 attendees from around the state. The audience enjoyed the clips and discussions, reminiscing over fond memories and nostalgia brought on by the music, actors and images. The program included clips from movies such as Titanic, Manhattan, Elf, and Top Hat, with Fred Astaire and Ginger Rogers. The next "Meet Me at the Coolidge" program is scheduled for March 14, 2013.
Senator Jehlen appreciated the movies, and especially the audience response.
"ARTZ recognizes and celebrates the capacity of people with dementia to participate, and to enjoy life and art," she said. "I encourage everyone affected by dementia to learn more about ARTZ."
ARTZ is a non-profit organization that links artists and cultural institutions to people living with dementia and their care partners. Influenced by science and sociology, ARTZ uses artistic experiences as keys to unlock creativity, create new memories, strengthen and develop relationships, and enrich lives in fundamental ways. For more information go to www.ArtzAlz.org.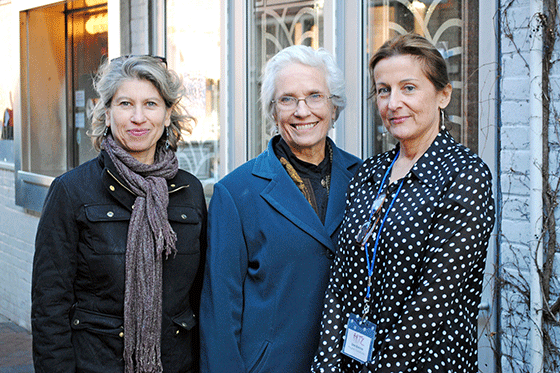 - Information and photo from State Senator Patricia Jehlen