MWRA Wins National Award for Saving Water, Energy
|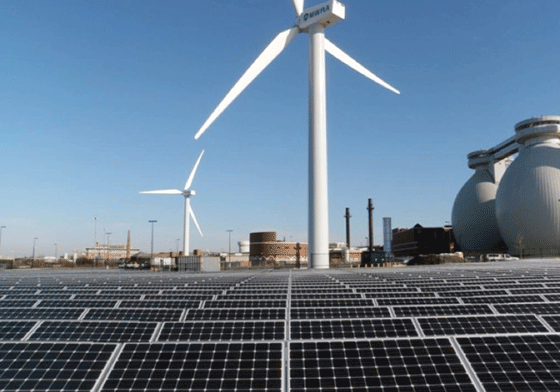 The Massachusetts Water Resource Authority (MWRA), which provides water to millions in the Greater Boston area, has been recognized with a national award for its program that saves both water and energy. According to a press release, the MWRA's Long-Term Sustainability Program has won a national award from The American Council for an Energy-Efficient Economy (ACEEE) and the Alliance for Water Efficiency (AWE). The program began when the MWRA was established in 1984 and includes water conservation, use of renewable energy such as wind and solar power, and other efficiency measures.
"We are delighted to be recognized nationally for our sustainable practices," said MWRA Executive Director Fred Laskey, a Medford resident. "MWRA is, at its core, an environmental agency and we will continue to work aggressively to use our resources efficiently and reduce the environmental impacts of our daily operations."
Pictured above: wind and solar power at Deer Island. Courtesy photo.
– InsideMedford.com