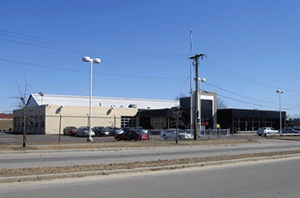 - Allison Goldsberry
A former car dealership on Mystic Valley Parkway has been sold for $4.77 million, according to CoStar Group.
The building, formerly a Lincoln dealership owned by Sentry Ford Lincoln of Medford, was sold to Mystic Valley LLC from Lemley Real Estate Trust. The sale price was roughly $247 per square foot for the 19,250 square foot building.
The building is located next to Hormel Stadium and across the street from the Meadow Glenn Mall. Plans to build an apartment complex on the 2.3 acre site have been proposed.
Sentry Ford Lincoln has another dealership down the road on Mystic Valley Parkway and recently renovated its showroom. The former Lincoln dealership was last renovated in 2004, according to CoStar Group.