Middle School Students Enjoy New Ice Hockey Club
|
This winter boys and girls from the McGlynn and Andrews Middle schools are participating in a new ice hockey club.
Under the direction of McGlynn Middle school Principal Edwards and Medford High JV Hockey Coach Josh Glionna, students practice each Saturday morning working on fundamentals such as skating, shooting and passing. Students also play in scrimmage games.
The club consists of 16 skaters and 3 goalies.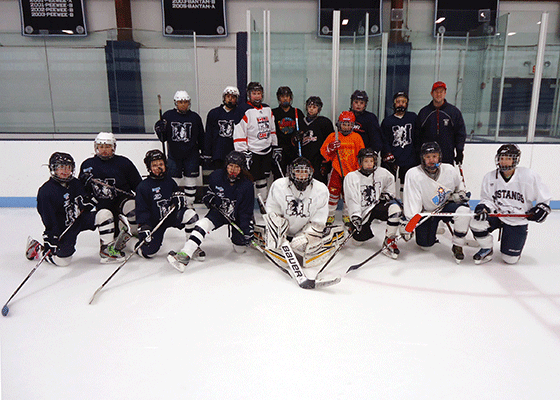 Coach Glionna with the students.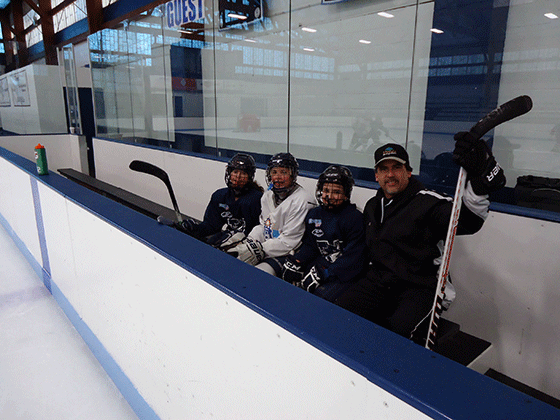 McGlynn Middle School principal Jake Edwards with some students.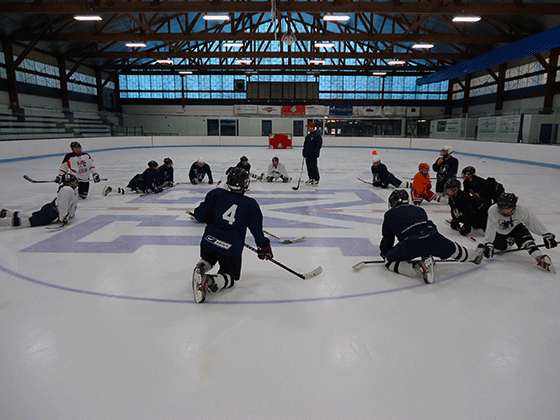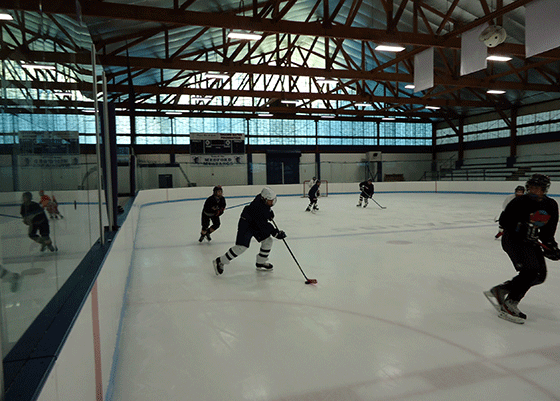 – Information and photos from Josh Glionna