Sciortino Announces Congressional Campaign
|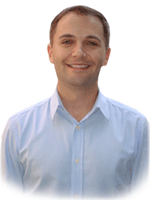 Medford Democrat Seeking Markey's Seat
– Allison Goldsberry
Medford Democrat and State Representative Carl Sciortino announced his campaign for Congress on Friday.
Sciortino has launched a campaign for Congressman Ed Markey's seat. Markey is running for US Senate.
"I am running to continue the strong progressive leadership that the families of the Fifth District have always counted on," said Sciortino in a statement. "I look forward to bringing my record of accomplishment to Washington to fight for our progressive values."
Sciortino praised Markey for his service as a Congressman.
"I am proud to call Ed Markey my Congressman and I am dedicated to helping elect him as our next U.S. Senator," said Rep. Sciortino. "His record on behalf of Massachusetts families – fighting for jobs, consumers' rights, and a healthier environment— is the kind of leadership Massachusetts needs in the Senate and it is a record I look forward to continuing in Congress."
Sciortino was first elected to the State House in 2004 at the age of 25. He is one of the state's seven openly gay legislators. He has been an advocate for LGBT rights, a supporter of the Green Line extension to Medford and Somerville, and has worked to close corporate tax loopholes and increase the minimum wage. The Tufts University grad lives in Medford with his fiancé.
Both Sciortino and Markey were re-elected to their current positions in November for new two year terms. If Markey, the so-called front runner for the open US Senate seat, doesn't advance past the primary in April, or doesn't win the special election in June, he will remain a Congressman and no special election for his seat will be held.