John Brewer's Offers Valentine's Dinner Special
|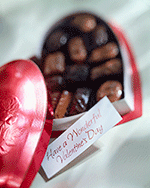 John Brewer's Tavern is offering a special meal for Valentine's Day.
The "Perfect Valentine's Dinner for Two" features a choice of appetizers, soup or salad, an entree, and dessert for $39.95.
The special menu includes items such as spinach and artichoke dip, stuffed mushrooms, clam chowder, chicken parmesan, shrimp and scallop casserole, and chocolate "lava" cake.
The full menu is available on www.johnbrewerstavern.com.
The dinner special is available Thursday, February 14 through Saturday, February 16 at the restaurant's Malden and Waltham locations.
– InsideMedford.com