1st Time Home Buyers Workshop Begins March 5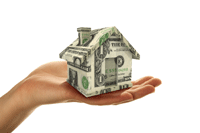 Medford Community Housing is offering a First Time Home Buyer Workshop in March.
The first workshop runs March 5, March 7, and March 12. The class is from 6:00 p.m. until 9:00 p.m. The cost of the class is $60.00. The program will be held at the Medford Housing Authority in Edgerly Hall room. The address is 121 Riverside Avenue, Medford, MA 02155.
For more information, please go to www.medfordcommunityhousing.org, send an email to info@medfordcommunityhousing.org, or call Susan Collins @978-873-5650. You must be registered to attend this workshop. The course is C.H.A.P.A. & Mass Housing certified.
– Information from Medford Community Housing