Story Updated 5:34PM Tuesday, March 5, 2013
- Allison Goldsberry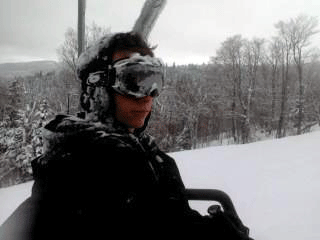 Medford High School senior Nick Joy, who had been missing since early Sunday afternoon after spending the day skiing, was found safe on Tuesday morning, according to Sugarloaf Resort of Maine.
Joy was last seen on Sunday when he was skiing with his father. Searches on Sunday and Monday came up short and the teen was found around 9:30AM Tuesday morning. He had spent nearly two days in the snow but, according to local reports, managed to survive by digging a snow cave and using other outdoor survival skills.
The student was found on the snow mobile trail by someone who wasn't involved in the search. Joy has been reunited with his family and is doing well despite being outdoors for an extended period of time.
Sugarloaf released a statement on their Facebook page thanking everyone who was involved in the search.
According to information released by Sugarloaf, before he went missing, Joy was last seen near the Timberline trail on the west side of the mountain, and was reported missing by his family when he failed to meet them at a designated time.
On Twitter, students and other local residents expressed their concern for Joy and his family and friends, using the hash tag #findnickjoy.
Channel 5 News visited MHS on Monday afternoon and interviewed students and school superintendent Roy Belson. Reporter Jack Harper was live from the high school parking lot for his story on Monday afternoon.