News from RE/MAX Andrew Realty
|
Jim Nestor Joins RE/MAX Andrew Realty Services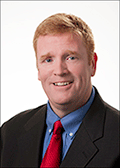 Jim Nestor, a lifelong Malden resident, Malden City Councillor (Ward 4), and REALTOR®, has joined RE/MAX Andrew Realty Services, announced John Veneziano, Broker Owner of the Medford and Stoneham-based real estate company that services Massachusetts and New Hampshire.
Born and raised in Malden, Nestor is a 1986 graduate of Malden Catholic and a 1990 graduate of Suffolk University. His professional experience includes 17 years as a compliance professional in the financial services industry. For the past five years, Nestor has served the residents of Malden as a City Councillor (Ward 4), having been reelected to a third term in 2011. Energetic, focused and hardworking, Veneziano says there's no doubt Nestor is an excellent addition to his team of proactive, community-minded real estate professionals.
Nestor resides in Malden with his wife and three children and is an extremely active member of the Malden community. Indeed, his ties to the community run deep and his business, professional, civic, and charitable affiliations are many. Nestor is a current member of the Malden Irish American Club, the Malden Knights of Columbus, Malden Elks Club, the National Society of Compliance Professionals, the Irish Cultural Center of New England, and the Erie Society of Boston. Through his position as City Councilor, he is also a member of the Malden Chamber of Commerce. Nestor also served on the Board of Directors of Congenital Hyperinsulinism International (CHI). In addition, Nestor is a past president of the Malden Little League and has been involved in an array of youth sports including: Malden Youth Softball, Malden Youth Hockey, Malden Youth Soccer, Malden Pop Warner Football, Charlestown Youth Hockey (past Board of Directors), and Everett Eagles Youth Football.
As a RE/MAX Andrew Realty Services REALTOR®/Sales Associate, Nestor specializes in the marketing and sale of residential and commercial real estate, as well as land and new developments. He is able to service all of Massachusetts and New Hampshire in-house, and through RE/MAX's extensive referral network, Nestor can also assist those moving anywhere across the nation, as well as 85+ other countries around the world. In addition to his professional affiliations, Nestor is now a member of the Eastern Middlesex Association of REALTORS® (EMAR), the Massachusetts Association of REALTORS® and the National Association of REALTORS®.
Veneziano and the members of the RE/MAX Andrew Realty Services sales team and staff are proud to welcome Jim Nestor. Anyone with any real estate questions or concerns is invited to contact Jim at: 781-395-7676 or JNestor@remax.net.
Deb Agliano Earns 2012 Angie's List Super Service Award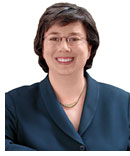 Deb Agliano, aka DebOntheWeb, a REALTOR® with RE/MAX Andrew Realty Services (formerly ERA Andrew Realty) of Medford and Stoneham, has earned the service industry-coveted 2012 Angie's List Super Service Award, an honor awarded annually to approximately 5 percent of all the companies rated on Angie's List, the nation's leading provider of consumer reviews on local service companies. This marks the second time Agliano received this distinguished honor, having first been named a 2010 Super Service Award winner.
"It's a select group of companies rated on Angie's List that can claim the exemplary customer service record of being a Super Service Award winner," said Angie's List Founder, Angie Hicks. "Our standards for the Super Service Award are quite high. The fact that Deb earned this recognition speaks volumes about her dedication providing great service to her clients and customers."
Agliano is a REALTOR® with over 22 years experience in real estate marketing and sales. She is a
recognized real estate speaker and trainer and a Certified Instructor for the Massachusetts REALTOR®
Institute. Agliano is also a contributor to the real estate text book, The Complete Massachusetts Real
Estate Sales Exam.
A forerunner in the use of technology for real estate, Agliano was the first ERA Real Estate Agent in the nation to sell a house over the internet in 1995. Since then, she has utilized technology extensively in her real estate marketing and overall career. She is a past recipient of the Massachusetts Association of REALTORS®' prestigious award for Best Real Estate Website in the State (2008). Deb is also a recognized expert in the utilization of social media in real estate, and most recently was a featured speaker on the subject at the 2012 Massachusetts Association of REALTORS® Annual Conference, held this past September.
"This award comes from my clients and reflects how pleased they were with my services and the level of care I provide, " Agliano said. I'm honored to have received this award for the second time. It's truly the highest compliment I could receive."
Angie's List Super Service Award 2012 winners have met strict eligibility requirements, including earning a minimum number of reports, an excellent rating from their customers and abiding by Angie's List operational guidelines.
Service company ratings are updated daily on Angie's List. Companies are graded on an A through F scale in areas ranging from price to professionalism to punctuality. Members can find the 2012 Super Service Award logo next to company names in search results on AngiesList.com.
Deb Agliano (aka DebOntheWeb) is a RE/MAX Andrew Realty Services REALTOR® who may be reached via email at Deb@DebOntheWeb.com. For more info visit: www.DebontheWeb.com.
– Information from RE/MAX Andrew Realty Services