Waist-Friendly St. Patty's Day Cocktails
|
It's almost time for St. Patrick's Day, one of the most notorious party days of the year! Want to celebrate in style without worrying about calories? These Voli Light Vokda St. Patrick's Day cocktails will allow you to enjoy delicious low–calorie cocktails and still enjoy the holiday (without worrying about the upcoming bikini season!).
According to information released by the company, Voli Light Vodka is the world's first low calorie fruit and fusion flavored vodka. Flavors include Lyte, a smooth vodka with a light finish; Lemon, a "strong, zesty citrus flavor paired with a mellow verbena taste;" Espresso Vanilla, a coffee aroma with vanilla and a hint of sweet cocoa; Raspberry Cocoa, a "heavenly blend of raspberry and cocoa that's just sweet enough;" and Orange Vanilla, an orange and vanilla swirl that is similar in flavor to a Creamsicle.
The vodka can be found at Kappy's Liquors in Medford as well as other local stores.
Voli Vodka recommends celebrating St. Patty's day with the following low-calorie cocktails.

The Ferguson
1 1/2 oz Voli lemon
3/4 oz apple pucker
2 fresh lemon squeezes
Top with soda
Apple slice for garnish
Glass: Rocks
Approximate calories: 118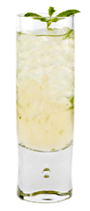 Luck of the Irish
1 1/2 oz Voli Raspberry Cocoa
1 oz fresh lime juice
1/2 oz agave nectar
In a mixing tin, add ice, Voli Raspberry Cocoa, lime juice, agave and shake. Strain into a glass with ice.
Garnish with mint sprig.
Glass: Highball
Approximate calories: 120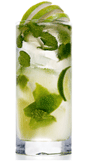 Get Lucky
1 1/2 oz Voli LYTE or Voli Lemon
1/2 fresh lime
8 mint leaves
1 packet sweetener
Club soda
Muddle lime, mint and sweetener. Add Voli, shake lightly and pour all ingredients in a glass. Top with club soda.
Mint sprig for garnish
Glass: Highball
Approximate calories: 85
(can also add fruit to this such as blueberries, strawberries, kiwi, red berries or mango)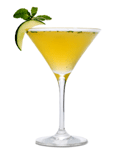 Pot of Gold
2 oz Voli Lyte
1/2 oz Elderflower syrup or liqueur
4 chunks cucumber (inch thick)
8 fresh mint leaves
Ginger beer
Muddle cucumber and mint. Add Voli and elderflower.
Shake and strain then top with ginger beer.
Garnish with cucumber wheel and mint
Glass: Martini
Approximate calories: 178
– InsideMedford.com