Markey in Favor of Marriage Equality
|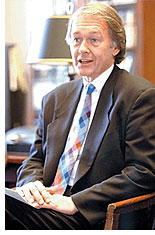 Markey: Time For Marriage Equality Has Arrived
Rep. Ed Markey released the following statement Tuesday on the fight for marriage equality as the United States Supreme Court hears oral arguments regarding California's Proposition 8 and the Defense of Marriage Act:
"The fight for marriage equality should not be about politics. It is about basic freedoms for our friends, neighbors, and families. It is about the rights of our teachers and our soldiers. It is time we guarantee all Americans the right to pursue happiness with whomever they choose. This week, the Supreme Court has the opportunity to create a future where we recognize that it is absolutely fundamental that everyone be allowed to marry the person they love.
"When some of us are being discriminated against based on race, gender, religion, or sexual orientation, we all suffer together. I am honored to stand with all families of Massachusetts and throughout the country, in calling for the Supreme Court to extend the right of marriage equality to all Americans, and finally bring an end to an era of discrimination."
Editor's note: Rep. Markey voted against DOMA in 1996 and he has signed all four Congressional Amicus Briefs to SCOTUS opposing DOMA (Defense of Marriage Act). MassEquality has endorsed Markey in his campaign for U.S. Senate. Rep. Markey joined MassEquality for a rally in Boston on Tuesday afternoon.