'Taste of France' Tickets Now on Sale
|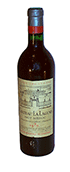 A Taste of France is taking place on Friday, May 3, from 7:00-9:00PM at the Medford Historical Society. Tickets are $20.00. Proceeds benefit the Community Read Fund and the Historical Society.
Last year's "Taste of" event was so much fun that we just had to do it again! We will be featuring tastings of French cuisine and other surprises inspired by My Life in France.
The event will include: wine tasting with Tricia Murphy; cheese tasting with Edward Humble; quiche, bread, salad, soup and of course, French pastries!
$10.00 Gift Bags —each mystery bag contains a surprise worth at least $10.00, but you won't know what you have until you open it!! Mystery gifts will include books, jewelry, memberships, gift certificates, gifts for children and much more.
Calling All Cooks— If you donate a dish to the event you will receive $10.00 off your ticket. Starting March 1, check out the Library's website for suggested recipes. We'll be looking for quiches, salads, and desserts. We had a great time with all our community cooks last year so get your spatulas ready!
Tickets are on sale at the Library. Call (781)395-7950 for reservations.
– Information from Barbara Kerr, Assistant Director, Medford Public Library