Mustang Baseball Team Tops Arlington
|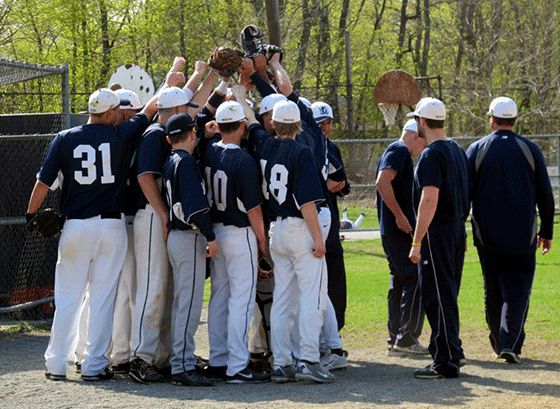 – Allison Goldsberry
On Thursday afternoon the Medford High School varsity baseball team earned a decisive 12-2 home victory over Arlington.
John Lavoie pitched six innings, giving up two earned runs on six hits and striking out seven, according to assistant coach Ryan Kozul.
Jake Porrazzo was 2-4 with a double and three RBI's. Sean Doncaster was 2-3 with two RBI's and two runs scored. Chris Hayes, 2-3, banged a triple and contributed an RBI. Lavoie was 2-4 with an RBI and two runs scored while Kevin Andrew and Nick Rocco each had two RBI's.
Medford, 9-3 overall and 3-1 in the Greater Boston League, is just one win away from clinching a spot in the state tournament.
The Mustangs host Somerville on Monday and are on the road against Cambridge on Wednesday.