FitzPatrick Announces City Council Campaign
|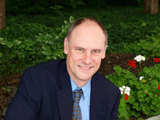 Bob FitzPatrick is announcing his candidacy for Medford City Council. FitzPatrick, a resident of the Medford Heights neighborhood will be making his announcement at an event at Salvatore's restaurant on Saturday May 11th from 3:00 – 5:00. Salvatore's is located at 55 High St. in Medford Square
A resident of the Medford Heights neighborhood, FitzPatrick was Chief of Staff for State Senator Pat Jehlen until August of last year when he left to become Government Affairs Director for the Massachusetts Clean Energy Center. Before becoming Senator Jehlen's Chief of Staff he worked as an aide to two State Representatives. Prior to that, he was a small business owner in Downtown Boston. He has worked on a number of campaigns in Medford and statewide including Governor Deval Patrick, Senator Elizabeth Warren and, most recently Congressman Ed Markey's campaign for US Senate.
FitzPatrick has been active in many local issues. As the Senator's Chief of Staff he was involved in advocating for state and federal funding for the Green Line Extension project. As a member of the Mystic River Watershed Association he has volunteered his time working to clean up and preserve the Mystic River.
"I am running as an advocate for clean energy, environmental issues and public investment in infrastructure and education," FitzPatrick said. "I believe these are the investments we need to make now to move Medford and the entire state forward into a future that will offer our children and grandchildren economic opportunities and a livable environment."
For more information visit fitzyformedford.nationbuilder.com.
– Information and photo from Bob FitzPatrick