Updated 6:57PM Thursday, May 9, 2013
It seemed liked Medford Night at Fenway Park on Tuesday. Before the Red Sox hosted the Minnesota Twins, the Medford High School girls softball team, Mayor Michael McGlynn, and members of Krystle Campbell's family were on the field to throw out the first pitch.
Below is a photo of Krystle's mother, Patricia, that was tweeted by the Red Sox. Video from Tuesday was also recently posted on the city and school websites.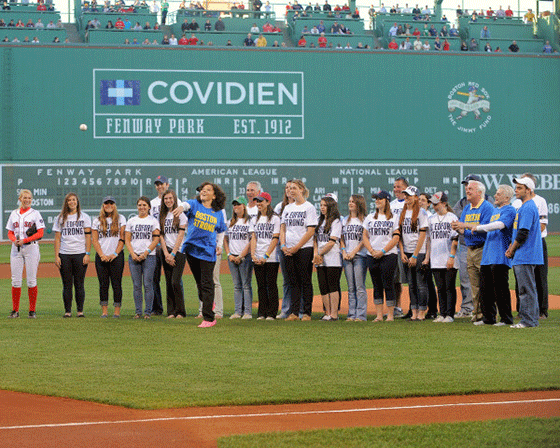 – InsideMedford.com