InsideMedford.com Celebrates 6 Years
|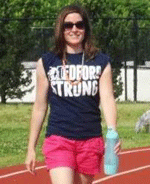 InsideMedford.com was humbly launched six years ago on Monday, July 9, 2007.
During that month about 360 people visited the site, which seemed like a lot to me at the time! Now, the site receives over 40,000 unique visitors every month.
I'm a lifelong Medford resident who is proud of all this city has to offer and I want to see it continue to thrive. Medford is a unique place for all of us who call it home. Its greatest strength is its people and all they have to offer.
I'm very grateful for everyone who supports the site! Thank you for visiting the site, contributing content, advertising, and sharing stories!
– Allison Goldsberry
Founder, Editor
InsideMedford.com