Legion Baseball Team Earns Back to Back Wins
|
– Allison Goldsberry
The Medford Post 45 baseball team won both of their games this weekend to improve their record to 12-3.
On Saturday Medford defeated Newton 3-1 on the road. The team was trailing Newton 1-0 heading into the seventh inning when a leadoff single from John Lavoie and a single from Tim Conroy put runners on first and second with no one out, according to Coach Ryan Kozul. Dave Center followed up with the game-winning two run double to the gap in right center and then fellow Mustang Dom Ramasci brought Center home to give the 45ers a two run lead.
Chris Hayes pitched a complete game, allowing only seven hits while striking out eight. The win improved his record to 2-1.
"Chris Hayes was outstanding on the mound. He worked out of a big bases loaded jam in the bottom of the seventh to secure the victory," said Kozul.
On Sunday Medford earned a 7-4 home win over Natick. The team led 6-0 after two innings and was 7-1 heading into the seventh inning before Natick challenged with three more runs.
Mark Fusco was 3-4 with two doubles and two RBI's. Lavoie had an RBI and two runs scored and Mike Pizzi contributed an RBI double.
Tim Conroy pitched a complete game, giving up five hits and striking out six. His record stands at 4-0.
Medford is on the road at Tyngsboro on Tuesday.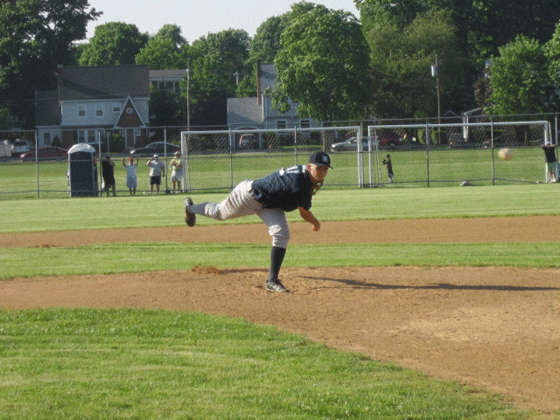 Chris Hayes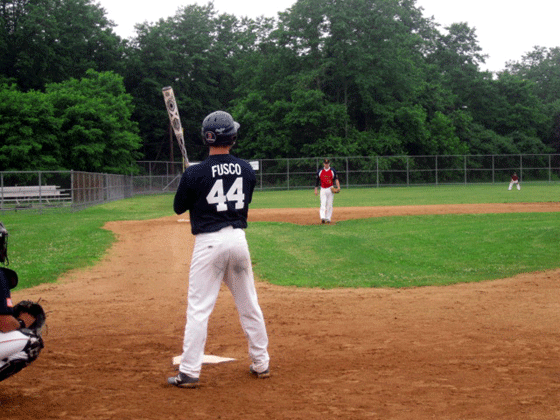 Mark Fusco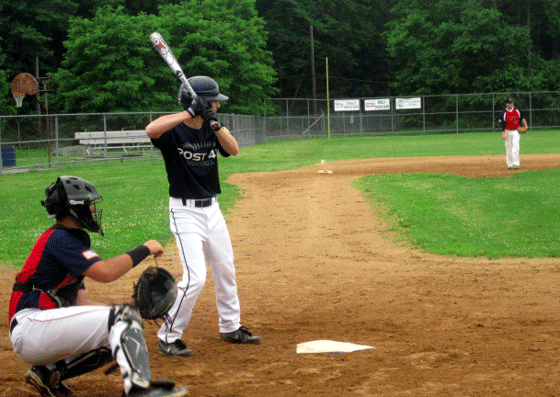 Dom Ramasci