Medford Youth Participate in Public Safety Camp
|
Medford youngsters attending Middlesex Sheriff Peter J. Koutoujian's Youth Public Safety Academy (YPSA) this week spent Wednesday meeting with local police and fire officials.
The 54 cadets – ages 9-11 – spent the morning touring Medford Police and Medford Fire Headquarters and meeting with public safety officials before observing an afternoon demonstration by Medford Police K-9 Officer Harold MacGilvray and his partner Marco at Columbus Park. Sheriff Koutoujian also stopped at Medford Fire Headquarters to greet cadets during the morning.
Over the course of the free, week-long Academy, cadets will also learn about fire and Internet safety, meet corrections officers and participate in team building exercises, among other activities.
Children from Arlington, Belmont and Somerville are also attending the Academy this week. They, too, spent Wednesday visiting with their local public safety officials. An estimated 1700 youngsters from 29 Middlesex County communities will participate in the Academy over an eight-week period this summer.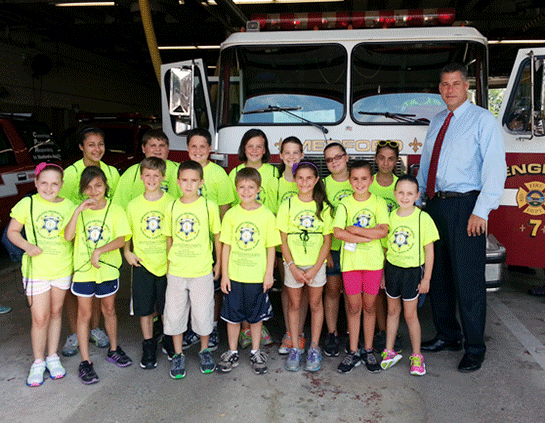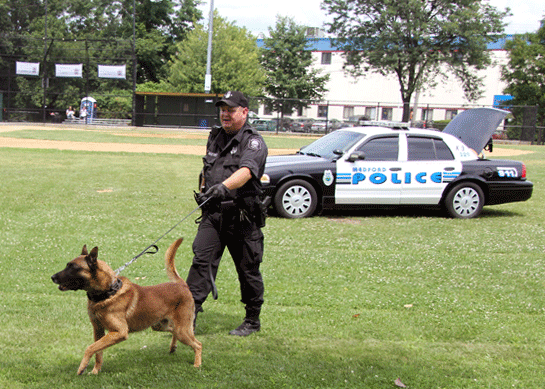 – Information and photos from the Middlesex Sheriff's office