Legion Baseball Opens Playoffs at Newburyport
|
Story Updated 10:02PM Monday, July 29, 2013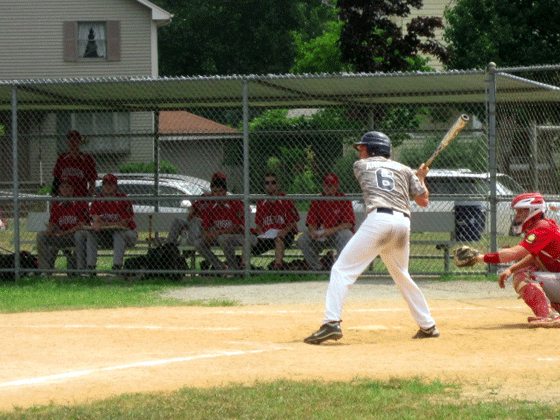 Medford High's Kevin Andrew and his Legion teammates begin their playoff competition Sunday.
– Allison Goldsberry
On Sunday Medford's Post 45 baseball team competed in its first playoff series in over a decade.
Medford, 15-6, suffered a 6-3 loss on the road against Newburyport, 17-7-1.
Meanwhile, Methuen defeated Sudbury 4-0, so Medford will face Sudbury for the second time this season in the double elimination playoffs. Medford is at Sudbury on Tuesday. First pitch is at 5:30PM at Feeley Field. The winner will then play Methuen immediately after the game, according to Coach Ryan Kozul.
The winner of the playoff series will move on to the state finals next week.