Carroll's to Hold 'Lobster Fest' August 13-17; Special 'Buck-a-Shuck' Event for Circle the Square Aug. 15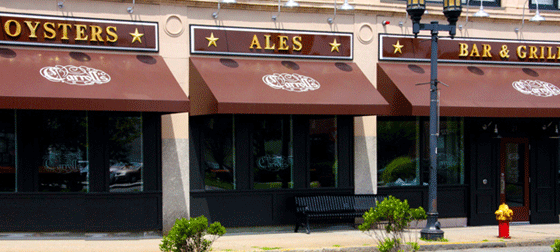 Come celebrate summer at Carroll's, 21 Main Street in the heart of Medford Square, with a variety of ongoing summer specials and featured events.
Every Tuesday night from 4pm-7pm enjoy an ongoing "Buck a Shuck" featuring fresh shucked clams and oysters for just a dollar. From Tuesday August 13, to Saturday, August 17, Carroll's will hold a "Lobster Fest" where patrons will enjoy a variety of creative lobster appetizers and entrée specials in addition to its regular menu.
To celebrate CACHE's Circle the Square on Thursday, August 15, Carroll's will hold a special Thursday evening "Buck a Shuck" from 4pm-7pm as part of the Circle the Square festivities.
For further information about these and other event/specials taking place at Carroll's, please call 781-395-3344 or visit www.CarrollsMedford.com.
- Information and photo from Carroll's Restaurant