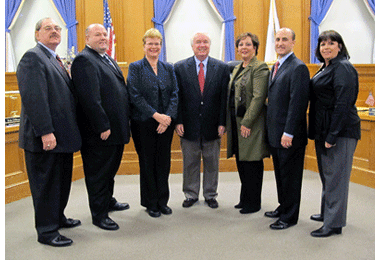 The Medford School Committee is holding a special meeting on Wednesday, August 21, according to information released by School Superintendent Roy Belson.
The meeting agenda includes an update on the Medford High School pool as well as a report on cleaning contracts.
After being closed for five years, the Medford High School pool will someday soon be re-opened. In January 2012 the Medford City Council approved a $2.5 million plan to fix the pool. The money includes the expenditure of $450,000 from insurance money and a $1,925,000 loan order to cover the cost of repairs. The renovation includes improving the pool's structural integrity and replacing the large windows that surround the entire area, among other things.
The School Committee meeting is taking place at 5:30PM at Medford City Hall. It will be broadcast live on Medford's local access channels, Channel 22 for Comcast subscribers and Channel 43 for Verizon customers.
- InsideMedford.com