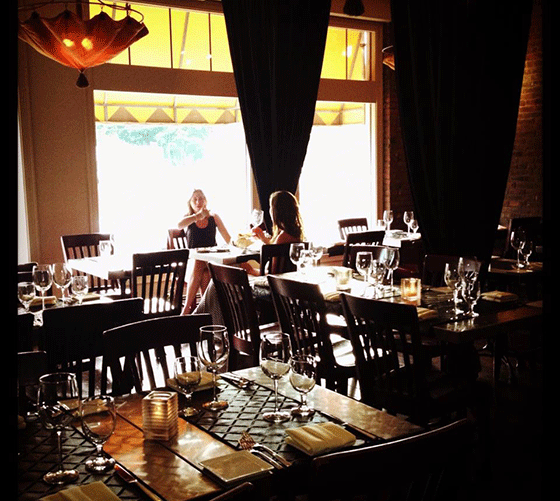 Diners hungry for a deal at a top Medford restaurant can seek their teeth into Restaurant Week deals offered during August.
Italian restaurant Bistro 5 is once again taking of part Boston Restaurant Week. The bi-annual event has spread to over one hundred restaurants in the Boston area.
Participating restaurants will be serving the prix fixe meals through Saturday, August 31. Diners can enjoy 2-course lunches for $15.13, 3-course lunches for $20.13 and 3-course dinners for $38.13.
Bistro 5, which just renovated its dining room, is offering a special Restaurant Week dinner menu that includes calamari, fresh pasta, fish, veal Milanese, grilled peaches, and seasonal sorbets as well as other tempting dishes.
Prices are per person and exclude beverages, tax and gratuities.
Diners can make reservations through the Boston Restaurant Week website.
Bistro 5 is located at 5 Playstead Road in West Medford.
- Information from Bistro 5 and www.bostonusa.com/visit/restaurantweek. Photo courtesy Bistro 5.