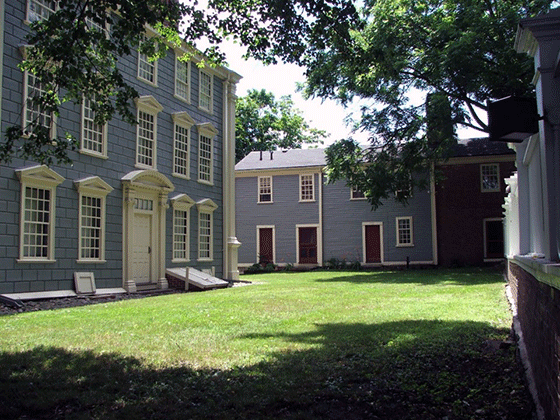 On Saturday September 28, 2013, the Royall House and Slave Quarters in Medford will hold a Community Open House from 1 to 4 p.m. Guides stationed in several rooms of the mansion and in the Slave Quarters will recount the site's history and answer visitors' questions. (Regular tours will not be offered.) Admission is free.
This year's annual Open House coincides with Museum Day Live!, an annual event hosted by Smithsonian Magazine in which participating museums across the country offer free admission.  This is the eighth year the Royall House and Slave Quarters will participate in this nationwide celebration. 
The museum is at 15 George Street, Medford, next to Royall Park and near Main Street. On-street parking is available, and the museum is located on the 96 and 101 MBTA bus routes. Please email director@RoyallHouse.org, visit RoyallHouse.org, or call (781) 396-9032 for more information. Find us on Facebook!
About the museum: In the eighteenth century, the Royall House and Slave Quarters was home to the largest slaveholding family in Massachusetts and the enslaved Africans who made their lavish way of life possible. Architecture, furnishings, and archaeological artifacts bear witness to the intertwined stories of wealth and bondage, set against the backdrop of America's quest for independence. The Slave Quarters is the only remaining such structure in the northern United States, and the Royall House is among the finest colonial-era buildings in New England.
- Submitted by Tom Lincoln, Director