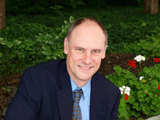 City Council candidate Bob FitzPatrick invites Medford residents to a traditional Irish dance party – known as a cieli – on Saturday, September 28th from 7:00 – 10:00 pm at the Medford VFW at 1012 Mystic Ave. The event is being co-hosted by Senator Pat Jehlen.
The ceili will be an opportunity for interested neighbors to meet the candidate, hear about his vision for the city, and enjoy live Irish traditional music by Medford residents Noel Scott, Tina Lech, Ted Davis, George Keith and friends and even join in some set dancing, led by renowned Boston area Irish dancer Jackie O'Riley.
"Medford is home to a tremendous number of talented artists and performers. In particular we are fortunate to have some great traditional Irish musicians and dancers," said FitzPatrick. "I encourage residents to come show off their steps, learn to set dance for the first time or just enjoy the party."
The suggested donation for this event is $25.00. For more information visit the event page on Facebook at https://www.facebook.com/events/513657488711660/ or the campaign webpage at http://www.fitzyformedford.com/.
- Submitted by Ellen FitzPatrick