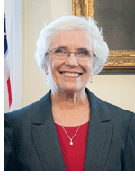 Senator Patricia Jehlen invites you to join a conversation about education reform, "Look Before You Leap: Lessons for the Next Wave of Ed Reform from the Last Twenty Years," on Wednesday, October 2nd at 6pm at the Medford Public Library.
As we approach a new wave of reform with Common Core standards, a new, bigger battery of tests, and proposals to lift the cap on charter schools, now is an appropriate time to look back and reflect on the last wave. This last wave began 20 years ago with the Education Reform Act of 1993, which increased state funding for education, and introduced both MCAS requirements and charter schools.
Citizens for Public Schools released a report in June on what has happened with our students during those 20 years. The report can be found online at citizensforpublicschools.org. Citizens for Public Schools will make a short presentation about their report, which will be followed by an open discussion between presenters and attendees. The forum aims to involve in the discussion the people most affected: students, teachers, parents. All are welcome to attend.
If you have any questions or comments please contact Sara Doherty at 617-722-1578 or Sara.Doherty@masenate.gov.
- Information from State Senator Patricia Jehlen's office