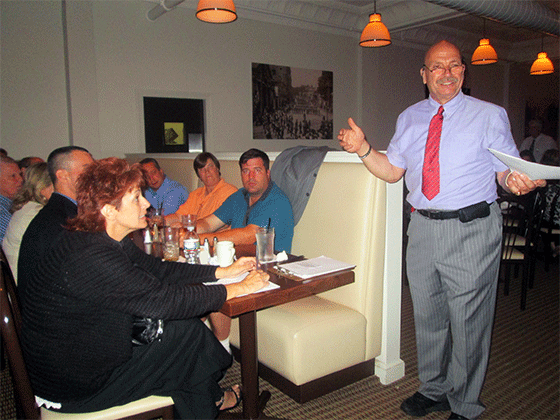 Jim Morse, candidate for the Medford City Council, is asking the city of Medford to form an official city committee to deal with the upcoming Cradock Bridge replacement scheduled to start in Spring 2014.
"This project is going to be a real test of all the citizens of Medford; it is our Big Dig," Morse said recently.  "Issues that need to be addressed include: Two buildings including Carroll's Restaurant (and other businesses) and the Auto School/Dentist office both of which sit on huge stones could possibly suffer irreparable structural damage; every phone, cable and utility line for the area south of the River runs through the bridge and will have to be re-wired; the State has only released one paragraph of info and no diagrams of the plans; four or five police details will be on the site directing traffic; business owners and citizens are concerned about the potential for massive gridlock causing people to avoid the square and this will go on for at least two years or more; other business owners who are barely getting by are in danger of closing; landlords are concerned about renting their units now and there are vacancies at three locations in Medford Square; two on High St, and one on Main St."
Morse made the statement at the Grand Opening of his Campaign Headquarters at 16 Main Street.
 "I attended a meeting on August 19 with Project Manager Paul C. King of MassDot at 8 AM at the bridge and there were over 20 attendees," Morse added. http://youtu.be/TOvuVxUeujw
"We need to have meetings at night in the City Council chamber with input from the Fire Department, Police Department, Chamber of Commerce, the Historical groups, residents, business owners, MassDot, the traffic engineers, the Office of Community Development, the members of the City Council and anyone else who will be impacted by this project. I would be willing to serve on this committee."
Mayor Michael J. McGlynn was presented with this suggestion but was unavailable for comment.
Pedestrian flows showing temporary North bound ramp.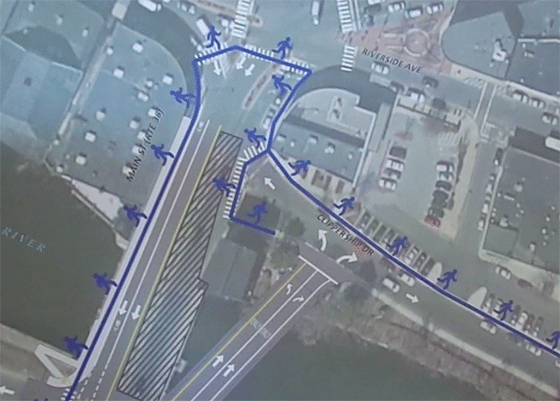 - Submitted by Jim Morse