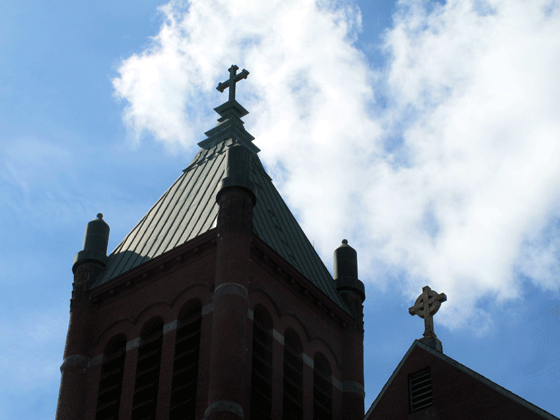 Please join us for St. Joseph Parish, Medford Festival Weekend!
Italian Nite, Saturday, October 26th, at 5pm
St. Joseph Parish will be hosting an Italian Nite on Saturday, October 26th, at 5pm in the social center (immediately following the 4pm Mass). The evening will include dinner (catered by La Hacienda Italian Restaurant of Somerville), music, raffles, and lots of fun for all! (wine and beer available for purchase.)
Tickets: Adults $12 in advance ($15 at the door), Children 6-12 $7, under 6 FREE!
Please make checks payable to St. Joseph Parish, and send or drop off to St. Joseph Rectory, 114 High Street, Medford, MA 02155; (for more information: please email stjosephparishmedfordma@msn.com; 781-396-0423).
Annual Parish Concert Sunday, October 27th, 2pm
The St. Joseph Parish Music Ministry invites you to join us on Sunday afternoon, October 27th, 2013, at 2PM in the upper church, for our St. Joseph Parish Annual Concert. Both our Adult and Youth Choirs and The Messengers (our young adult music group) will perform, accompanied by organ and instrumentalists, with vocal and instrumental solos, as well as an opportunity for the audience to join with us in singing!
This year's program is being presented in honor of Krystle Campbell and all of the victims of the Boston Marathon bombings.
There will be a luncheon in the social center following the concert, catered by Carroll's Restaurant in Medford (kindness of Victor Garo).
We urge you to take this opportunity to come and join our choirs and instrumentalists in a prayerful and playful musical celebration! For more information, please e-mail Betsy at stjosephmusic@msn.com or call 781-391-1457 (office) or 617-335-8155 (cell).
- Submitted by Betsy Pesce, Music and Liturgy Director