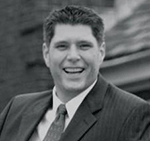 Why I'm Running & What I'm Going to Do
Since April- when I announced my candidacy for Medford City Council- I have been knocking on doors, attending events and meeting the many wonderful residents of Medford. Throughout the campaign the two most frequent questions that I have been asked are, "Why are you running?" and "What are you going to do?"- so I find it fitting to answer those questions for you.
Why Am I Running?
I am running for Medford City Council because I feel as though politics has gotten in the way of our City's progress.
With our diverse neighborhoods, historical heritage, strong schools, open space, affordable housing stock, financial stability, access to transit and proximity to Boston our City is fast gaining a reputation as one of the premier communities in Massachusetts to live, work and play. As our City grows we are presented with many challenges to overcome and many opportunities to keep Medford moving forward.
Education, Infrastructure, Business District Revitalization, Public Safety & Service Delivery are my primary concern. These are the key components to the long-term sustainability and success of our community. I think we need to invest in these areas because they provide the foundation for a strong quality of life, not only now, but also for our future generations.
Initiatives such as Storefront Improvement and Beautification Programs, Parking Enforcement and Traffic Mitigation, Capital Improvement Projects and the further development of Public-Private Partnerships are just a few ways we can create an even more vibrant and sustainable Medford. We need to act now, with an eye on the future to ensure that opportunities are not lost and Medford continues to thrive.
On November 5th, we have an opportunity to elect a new City Council, and with the retirement of Councilor Maiocco there is a vacant seat for the first time in many years. We need to fill this void with someone who will provide stability, sensibility and a realistic, commonsense approach to local government. I feel that I have the education, experience and ability to serve the people of Medford in this fashion. I am proud of Medford's past and would like the chance to work for Medford's future. That is why I ask for one of your seven City Council votes.
What Am I Going To Do?
I believe that the two most important functions of a City Councilor are to represent your interests and to provide top of the line constituent services. I am qualified to do just that.
I have fifteen years of experience in State & Local government and a Master's Degree in Public Administration, so I understand how government works. I served as Director of Constituent Services for the late-State Senator Charles E. Shannon, so I understand how to get things done. I represented the interests of over 4,000 municipal employees and negotiated over 30 collective bargaining agreements as a Union Representative, so I know how to fight for working families. And I have presided over 5,000 worker's compensation cases as a Conciliator, settling over 40% of the cases before litigation, so I know how to negotiate and compromise. I have a proven track of record of success in consensus building, constituent service and representing the interests of working families. I would like the opportunity to go to work for you.
I am committed to listening, to being accessible and accountable, to being proactive not reactive, to focusing on solutions not finger pointing, and to restoring positive and conscientious debate to the Council Chambers on the issues that keep Medford moving in the right direction. I will bring fresh ideas, new perspectives and a constituent-based approach to the City Council. That is what I am going to do if elected your City Councilor.
I ask for one of your seven City Council votes so I can have the opportunity to help keep Medford moving forward.
Thank you!
- Submitted by Adam Knight, candidate for Medford City Council