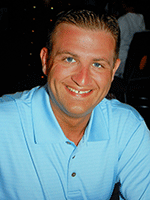 Camuso Endorsed by Carpenters Local 218 and Carmens Union 589
Medford City Council member Paul A. Camuso recently received endorsements from the Carpenters Local 218 and the Boston Carmen's Union.
Combined these unions represent well beyond five hundred members and families that live in Medford.
"I am thankful to be supported publicly by the men and women who provide transportation to our residents and the carpenters who bring quality craftsmanship on the local jobs they do." said Camuso.
Paul Hughes, Business Representative for Carpenters Local 218 which is located on Salem Street in Medford recently commended Councilor Camuso for his ongoing support of the working men and women in the City of Medford.
"Councilor Camuso has always had an open door policy for his constituents and for that we are grateful." Hughes said.
- Submitted by the Camuso Committee