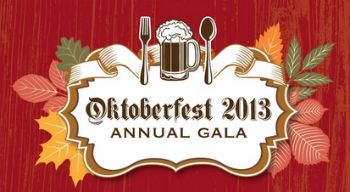 Join Tri-CAP this fall at the third annual Oktoberfest Gala on Thursday, October 17!
The Gala begins at 5:30pm at the Irish-American Club, 177 West Street, Malden.
Ticket are $30 dollars and include beer tastings from all over the state as well as German food, raffles and other surprises!
Please contact Loretta Kemp at lkemp@tri-cap.org or call 781-322-4125 for more information or to buy tickets.
The Gala is Tri-CAP's major annual fundraising event and a great way to support Tri-CAP's child care, energy, advocacy, and organizing programs. Learn more about Tri-CAP's work at www.tri-cap.org.
Tri-CAP has been helping individuals and families since 1978. Tri-CAP is about "improving lives…creating opportunity" to help people get through tough times and get on their feet.
Tri-CAP's 2012 accomplishments:
- Served 17,815 people in 7,770 households in 9 cities and towns – esp. the Tri-Cities
- 188 preschool-aged children received medical, eye, and dental care through Tri-CAP's Head Start program
- 176 of the children entering Kindergarten were developmentally ready
- 119 households retained their housing through the Pro Bono Legal Project
- 5,900 households received help paying home heating bills; ~350 houses were weatherized
- Legal services – provided legal representation and advice to 110 of the 843 individuals served
- Homeless services – housed 25 homeless men and women in our own programs and provided services to 150 other homeless men and women.
- 3,650 bags of groceries & 700 meals provided through Hunger Network
- 14,064 lunches served during the summer to children/youth up to age 18
- 672 winter coats and other clothing items provided
- Information from Debbie Steiner Hayes