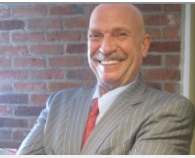 My name is Jim Morse and I am a candidate for the Medford City Council.
As a long-time Medford resident, owner-occupied landlord, disability advocate/activist, and graduate of Medford High School, I am well versed in issues that affect the residents of Medford. I have 18 of these issues posted on my website www.MorseForMedford.com and my top issue is Public Safety.
As a Retired Medford Fire Department Lieutenant from Rescue One, former Emergency Medical Technician Ambulance driver and former CPR Instructor, nothing is more important to me than Life Safety. I have used the Jaws-of-Life at car accidents and I have images in my mind that influence and affect my opinions to this day.
I would have supported the recent motion for funding two new fire engines and if I am elected to the City Council, my first motion will be to purchase another one and here is why. Please keep in mind that the original request was for three new engines.
There are six fire department stations in the city and normally there are five engines in service. If one of these engines is out of service for any reason, the next closest engine (or Ladder truck) will come to your home in the case of a medical emergency or a house fire. Sometimes, a matter of seconds can be the difference between life and death and we need seven mechanically-sound engines to adequately cover the city with the seventh the backup in case of a break down.
One of the engines that is reportedly being replaced is Engine Two (West Medford), which is a 13 year old vehicle and
supposedly going up to be the new Engine 6 (Fulton Heights). If my motion to purchase another engine passes, it should go to Engine 6 and replace their 18 year old truck and use the former Engine 2 as the backup for when a truck breaks down. We also need to look at the current sound system and the deteriorating pull station systems.
Also, there are still too many homes in Medford without clearly visible house numbering and dealing with this issue will be one of my top priorities.
As a Senior Citizen, I understand how difficult it is to walk around Medford Square and all the other squares and I will fight for more "Traffic Calming" measures to combat the speeding drivers. I will also fight for abatements and discounts for seniors on our ever-increasing property taxes.
Disability Awareness and Activism are also concerns of mine and while there has been a lot of progress made since the Americans with Disabilities Act (ADA) was passed in 1992, there is still vigilance and work that needs to be done.
My next important issue is government civility. In 1995, I entered the political arena with a run for Mayor. I was the first person to challenge the Mayor and as I look back on the campaign, it was an issue-focused debate.
There were no negative ads and no personal attacks, like we see too often today. My main reasons for running back then were the deplorable condition of the schools and the miles of leaking water and sewer pipes.
Shortly after the election, the "Building the Future Committee," was formed and eventually we secured 90% state funding to help pay for all the new schools. We also now have a program attempting to identify and repair the leaking water and sewer pipes.
In 1995, I also suggested that the City of Medford provide the ambulance service for the city with a Rescue/Ambulance like some of our surrounding communities do. Staffed by firefighter/EMT's, not only should it generate a substantial profit which would cover the salaries of the new firefighters it would provide for two more personnel at every medical run and house fire.
My fourth issue is small business advocacy. For years I have been filming videos and promoting local small businesses at no charge to them. Most recently, I filmed the Grand Opening of the Medford Square Diner and posted it in on YouTube and other media outlets. The majority of all job creation comes from small business owners and we certainly should be working with and listening to them.
The upcoming Cradock Bridge rehabilitation is going to be a real test for every business in Medford Square and other neighboring businesses and I have called for an official city committee be formed to try and help deal with Medford's "Big Dig."
Please consider me for one of your votes for the Medford City Council on Tuesday, November 5, 2013 and if you have any questions, please feel free to call my home at 781-395-3302.
I approve this message and Thank You for your time. Please vote Morse, of Course!
- Submitted by Jim Morse