Medford Veterans Added to Honor Roll Park
|
On Sunday the city held a special ceremony to dedicate a plaque bearing the names of Medford veterans who served in Iraq, Afghanistan, and Desert Storm.
The plaque was added to a monument at Honor Roll Park, which has several monuments dedicated to Medford veterans who served in World War II, Korea, and Vietnam.
More information about the event and photos are available on the city website.
Below, Mayor Michael McGlynn and US Senator Ed Markey unveil the new plaque, and a flag nine stories high flew above the ceremony.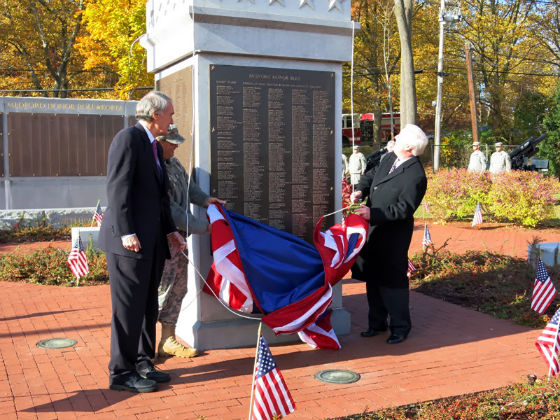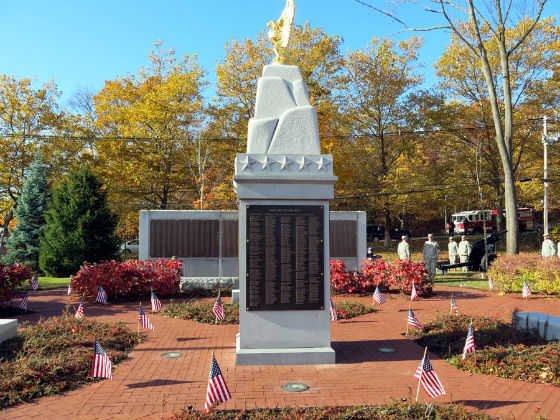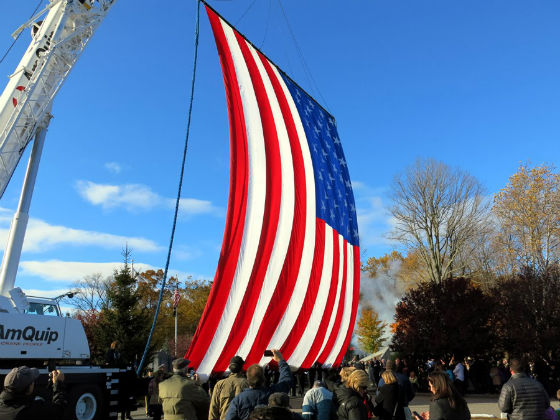 – InsideMedford.com. Photos courtesy City of Medford.