Medford Gets Into the Holiday Spirit
|
Medford held its annual holiday festival on Saturday, November 30. The event included a road race/walk, Christmas tree displays, the lighting of City Hall, and an attempt to break a caroling record. While the record attempt wasn't successful, many residents still enjoyed themselves, despite the chilly temps, with traditional caroling in the streets of Medford.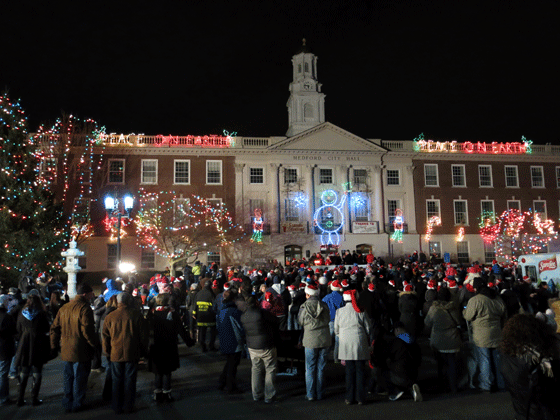 Medford City Hall with light displays created by Medford Vocational Technical High School students.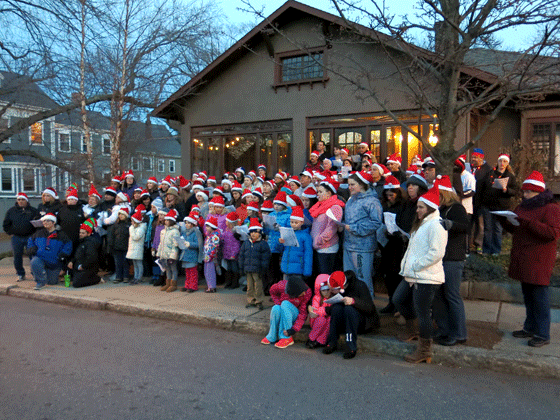 Carolers at the house of Max Weinstein and Carrie Conaway.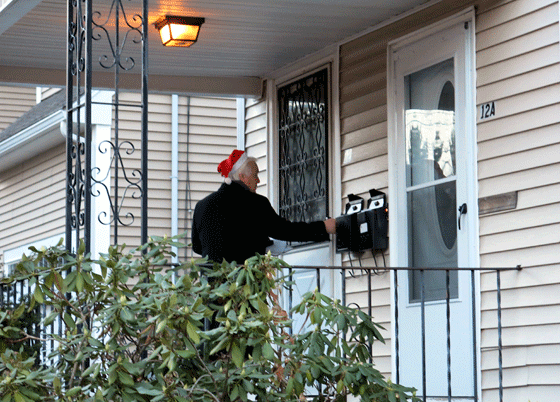 Medford Mayor Michael McGlynn rang doorbells to get the caroling started.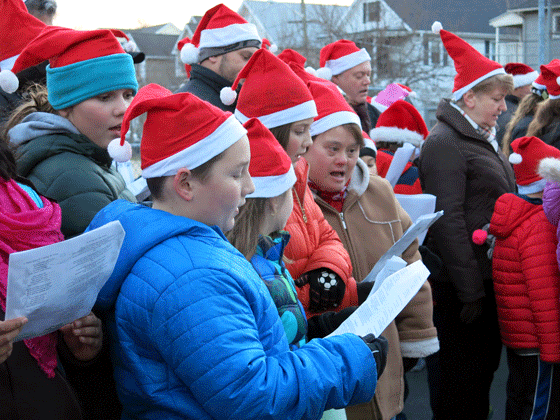 Carolers near McNally Park in Medford.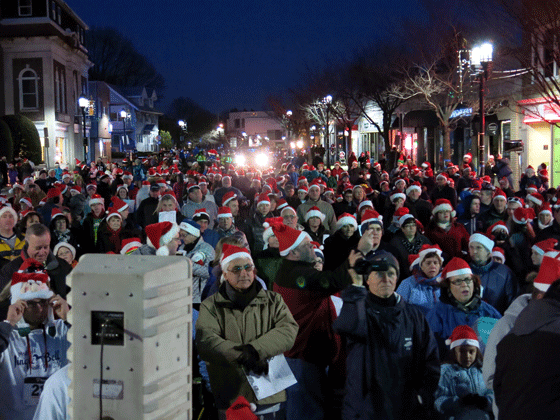 Carolers in Medford Square.
A tree with edible decorations donated by the Medford Farmers Market.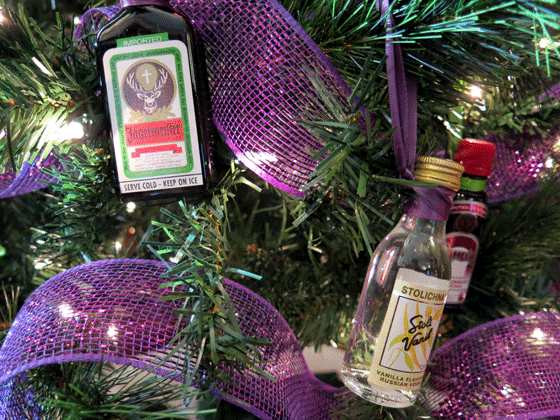 Cordials decorated a tree donated in memory of Christopher and Linda Curtin.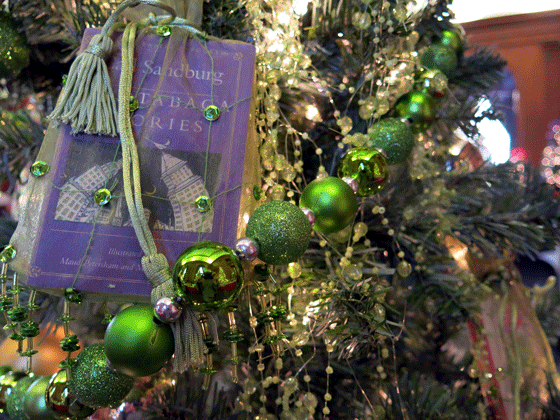 Books adorned a tree by the Friends of the Medford Public Library.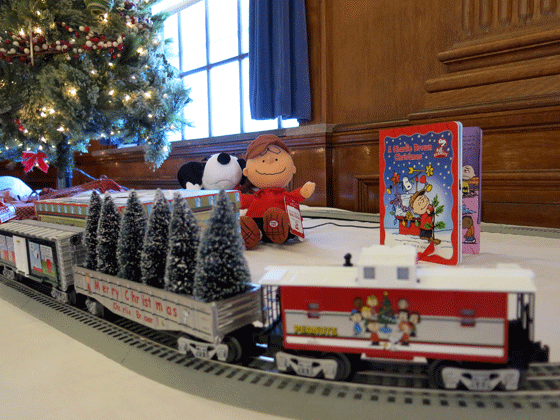 A display created by Medford Firefighters Local 1032
– InsideMedford.com