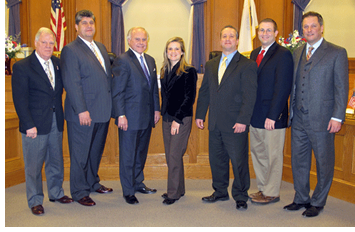 The Medford City Council will meet Wednesday, December 11 due to Tuesday's special Congressional election.
Prior to the regular meeting the Council will hold a Committee of the Whole meeting to discuss an RFP for the city's parking enforcement program. Mayor Michael McGlynn, Budget Director Stephanie Muccini Burke, and Police Chief Leo Sacco have been asked to attend. The meeting is taking place at 6:00PM in Room 207 at Medford City Hall.
At 7:00PM the Council will hold its regular meeting. Items on the agenda include a request from the Mayor to accept a $400,000 state grant for the reconstruction of McNally Park in addition to a request to approve a $625,000 loan order for work on the park.
The entire agenda is available on the city website.
- InsideMedford.com