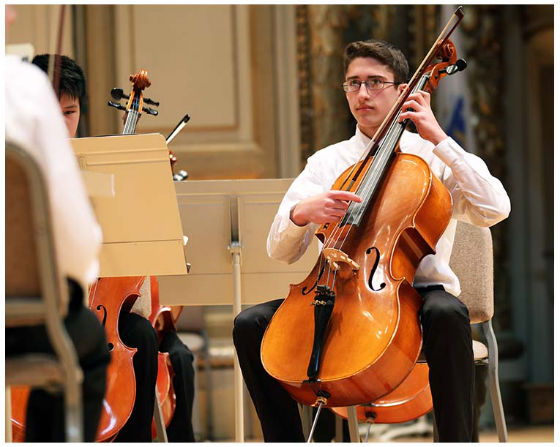 Medford cellist Iverson Eliopoulos has been accepted by audition to the prestigious Massachusetts Music Educators Association Northeast District Senior Festival. A freshman at Medford High School, Iverson was selected to perform in the MMEA Northeast District Orchestra.
He will rehearse and perform under guest conductors with other students from across northeastern Massachusetts at the festival concert to be held at Lowell High School on January 11, 2014.
Eliopoulos is pictured above performing at Boston Symphony Hall with the McGlynn String Ensemble last spring.
- Information from Anthony Szykniej. Photo by Steve Eliopoulos.