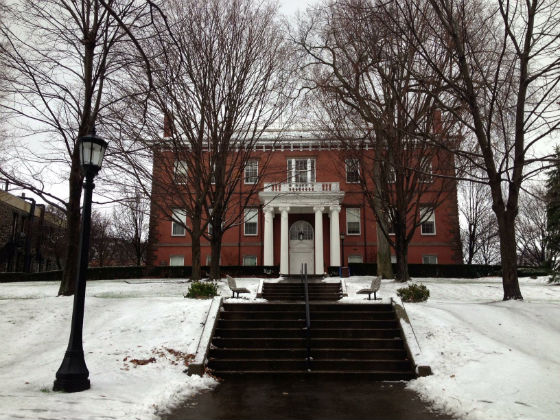 Tufts University covered in light snow on Monday. Photo courtesy Tufts University.
- Allison Goldsberry
The wintry weather is expected to continue on Tuesday with some more light snow, according to the latest forecast from the National Weather Service.
While the heaviest snow is forecast for south of the Mass Pike, Medford could still see around an inch. Snow will begin falling Tuesday morning and will pick up in the afternoon before tapering off in the evening.
A Hazardous Weather Outlook and Special Weather Statement have been issued for the area.
On Monday snow and a slushy mix blanketed the Boston area. While Monday's precipitation turned over to rain, it doesn't appear rain or a frozen mix will return on Tuesday.