The Parable Players, a multigenerational cast of over 50 people under the direction of Laura Duggan, produced this year's Christmas Pageant at Grace Episcopal Church on Saturday, December 21, 2013.
The retelling of the story of Jesus Christ's birth featured children and youth dressed as angels and sheep, a Nigerian family in their own native dress playing the Magi and a real new born baby as Jesus.
This annual tradition of Grace Church welcomes all people, no matter their dramatic skills, to play a part in retelling one of the central stories in the Christian faith.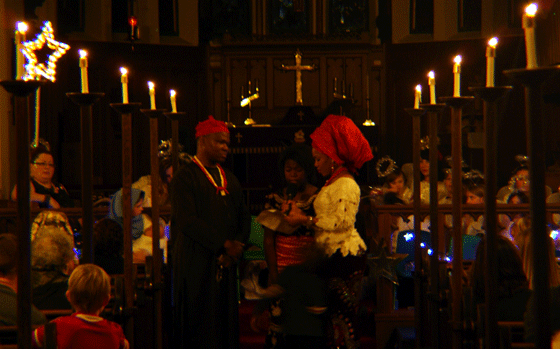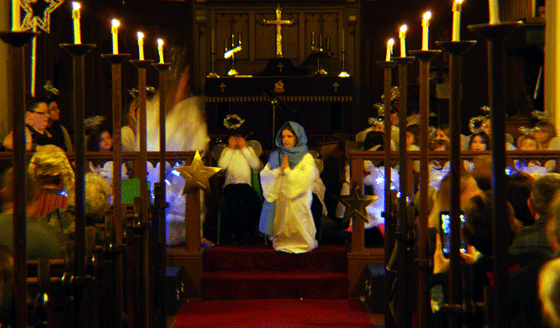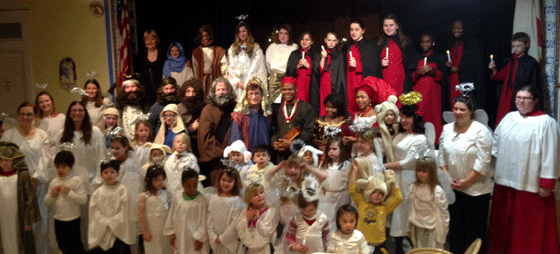 - Submitted by the Reverend Noah H. Evans, Rector, Grace Episcopal Church. Photos by William Maguire.