On Sunday night the Massachusetts State Police had to deploy their dive team to retrieve a pickup truck from the Mystic River.
According to a post from Dustin Fitch on the MSP's Twitter account, the Ford Ranger ended up in the river after MIT students attempted to pull a 1,000 pound-plus remote-controlled boat from the water with the truck.
It is unclear if anyone was injured.
The following photos were posted to the MSP's Facebook page.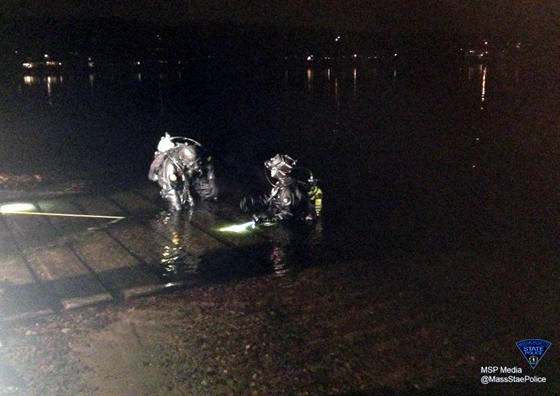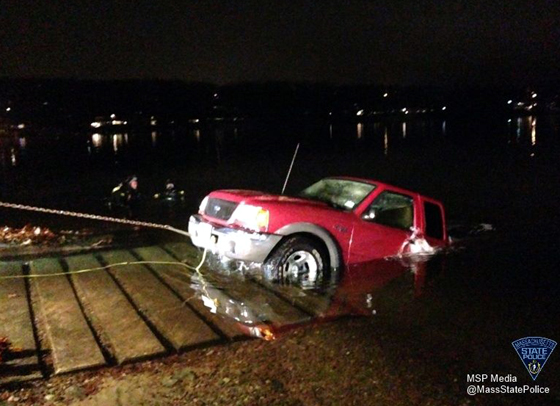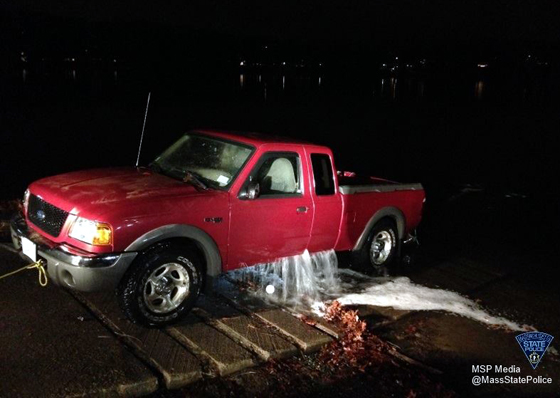 - InsideMedford.com