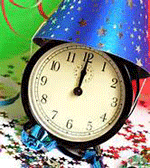 Medford resident Bill Honeycutt's local restaurants are offering a prix fixe dinner menu and "hangover brunch" to ring in 2014.
In addition to the regular menu, a $29.95 special menu is available at John Brewer's Tavern in Malden and Waltham. The 3-course menu includes crab bisque, prime rib, and lobster ravioli, among other items. A complimentary glass of champagne is included.
A similar menu is also available at Brewer's Coalition in Newtonville.
All three locations are also offering a hangover brunch on New Year's Day. Stop in any time between 12pm and 3pm for French toast, pancakes, eggs, omelets, and other traditional brunch fare.
John Brewer's Tavern is location at 7 Highland Avenue in Malden and 39 Main Street in Waltham. Brewer's Coalition is located at 344 Walnut Street in Newtonville.
- InsideMedford.com