Updated 11:39AM Friday, January 3, 2014
More photos will be added as they become available. Email photos to agoldsberry@gmail.com or tweet @allison02155 or post to Facebook.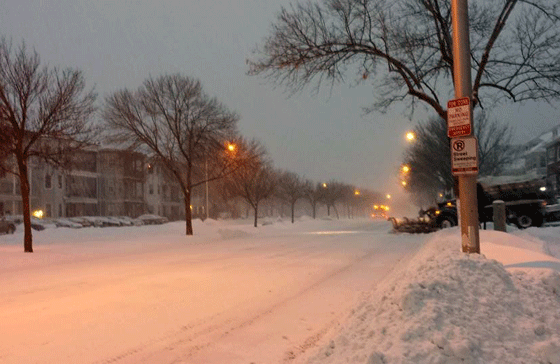 A plow heads down a Medford street early Friday morning. Photo by Keree-Ann Waite.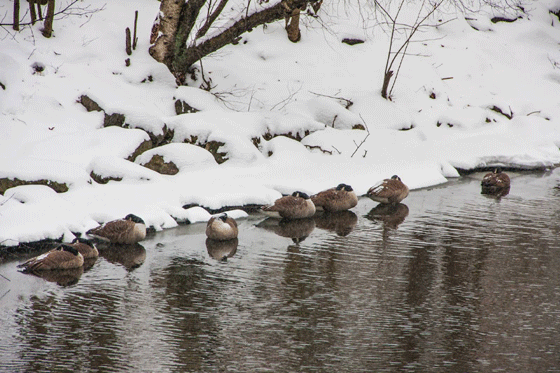 Geese hanging along the Mystic River during the storm on Thursday. Photo by Doug Shoop.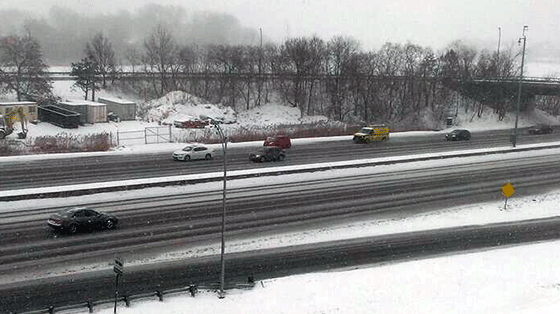 Route 93 in Medford on Thursday morning. Photo courtesy Middlesex Sheriff's Office.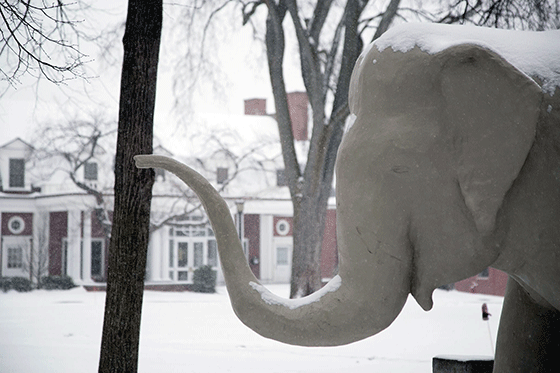 Tufts' famous Jumbo mascot in the snow on Thursday. Photo by Kelvin Ma for Tufts.
- InsideMedford.com