Mayor, Council, School Committee Sworn in Sunday
|
Medford's elected officials were sworn in during the city's inaugural ceremony on Sunday, January 5.
The Mayor and members of the School Committee and City Council were each sworn into new two-year terms. More photos are available on the city's website.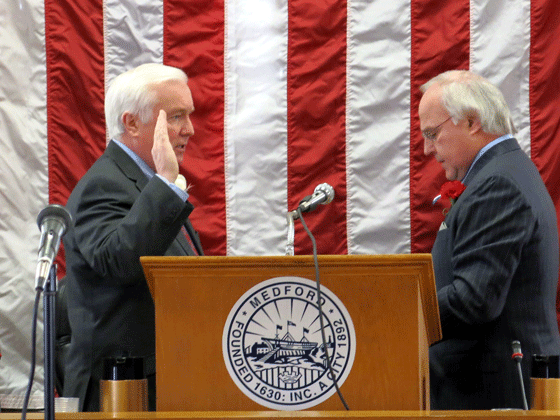 Mayor Michael McGlynn was sworn into his fourteenth consecutive term by former City Councilor Robert Maiocco.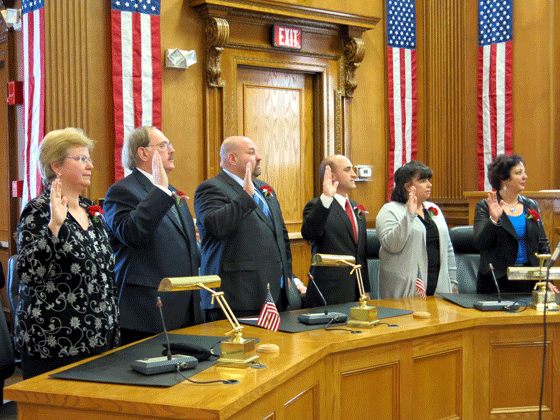 School Committee members Paulette Van der Kloot, Robert Skerry Jr., George Scarpelli, John Falco, Erin DiBenedetto, and Ann Marie Cugno took their oath of office.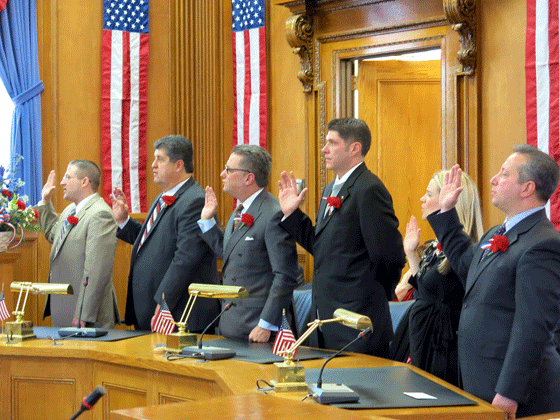 City Councilors Paul Camuso, Rick Caraviello, Fred Dello Russo. Jr., Adam Knight, Breanna Lungo-Koehn, and Michaal Marks were sworn in by City Clerk Ed Finn. Councilor Knight will be serving his first term. Long-time councilor Robert Penta was not at the ceremony.
Maiocco, who served on the Council for thirty years, was presented with a Key to the City.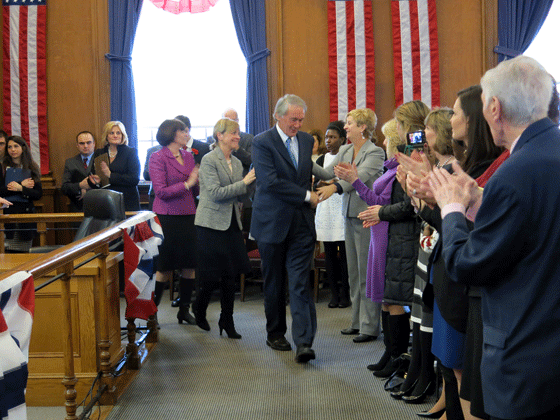 US Senator Edward Markey, Attorney General Martha Coakley, and Middlesex District Attorney Marion Ryan were honored guests. Each delivered brief remarks.
– InsideMedford.com