Medford City Council Meetings Tuesday, Jan. 21st
|
Story Updated 10:31AM Wednesday, January 22, 2014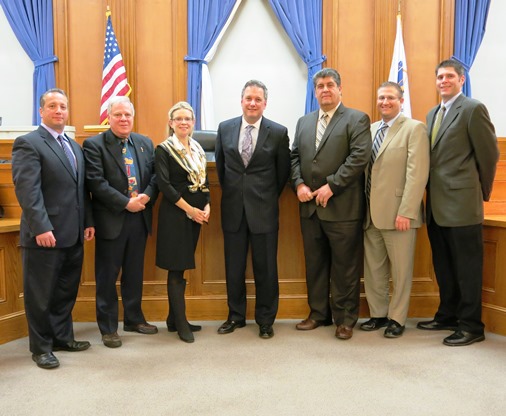 The Medford City Council will hold two meetings on Tuesday, January 21. Update- these meetings have been postponed due to the snow storm. According to City Clerk Ed Finn, the Committee of the Whole meeting will be rescheduled and the business of the regular meeting will be transferred to the January 28 regular meeting.
The Council will convene a Committee of the Whole meeting to discuss the city's Parking RFQ. Budget Director Stephanie Muccini Burke and Procurement Director Louise Miller have been asked to attend the meeting, which is taking place at 6PM in Room 207 at Medford City Hall.
The Council's regular meeting will take place at 7PM. Items on the agenda include discussions about the city's property inspection program, snow removal, and the new DPW building, among other items.
Both meeting agendas are available on the city website.
– InsideMedford.com