Medford Musicians Receive Grammy Nods
|
Medford is well-represented at the Grammy awards this year, as two individuals with local ties received nominations. Native Terri Lyne Carrington picked up her second Grammy, according to Grammy.com. Resident Alastair Moock, nominated for the first time for Best Children's Album of the Year, unfortunately didn't win, but he did get to shake hands with Ringo Starr, according to a tweet.
Moock also tweeted a picture of himself on the red carpet.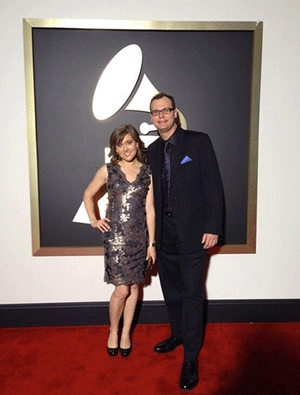 Carrington, who previously earned a Grammy for Best Jazz Vocal Album and this year won for Best Jazz Instrumental Album, is pictured below with Mayor Michael McGlynn on a visit to the McGlynn Elementary School in 2012.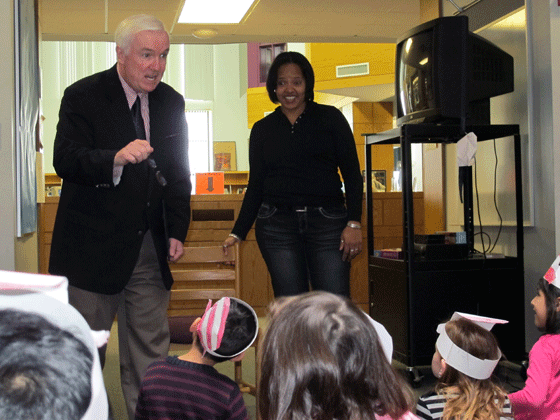 – InsideMedford.com