Medford Little League Update
|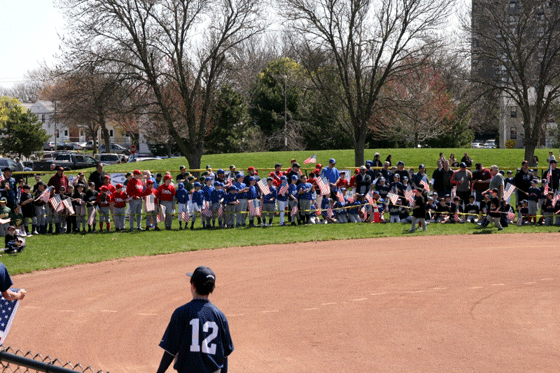 Medford Little League Baseball registration is open for children born between 5/1/2001 and 4/30/2010. Register before February 28th to avoid the late fee.
Last year we had about 500 players participate in the inaugural year of Medford Little League; we're hoping for an even bigger year this year. The MLL spring season usually runs from the end of April through June (exact dates TBD).
Tryouts are as follows:
March 15th (Sat) — Tryouts for 10-12 year-olds are 7:30-9:30 AM, 7-9's are from 5-7 PM
March 19th (Wed) — Tryouts for 7-9's are from 6-7:30 PM, 10-12's are from 7:30-9 PM
March 22nd (Sat) — Tryouts for 7-9's are 7:30-9:30 AM, 10-12's are from 5-7 PM
Tryouts are for players born *before 4/30/2007 interested in playing in Majors and Minors. Returning major league players do not need to tryout. Players need only attend ONE of the tryout sessions. Bring a glove and if they have their own helmet and bat.
Tryouts will be held in the Carzo Cage in Cousens Gym at Tufts.
Details, registration link, snail-mail documents and more information are available at http://www.MedfordLittleLeague.com.
Anyone like to eat Mexican food? Every Wednesday for the month of February (12th, 19th & 26th) 15% of your food tab at Margaritas at Station Landing in Medford goes to MLL. Be sure to mention Noche fundraiser for MLL when the check arrives.
– Information and photos from Stephen Braverman, MLL Information Officer